An essential role in auto insurance in Quebec
April 5, 2021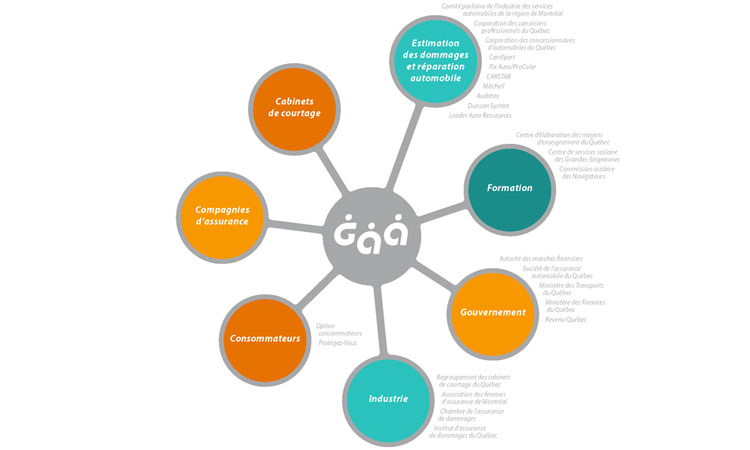 GAA, as well as carrying out its many mandates and activities, actively develops and maintains strong relations with diverse partners and stakeholders. And 2020 was no exception.  
It is said that a picture is worth a thousand words, and the image that illustrates the essential role that GAA plays in the industry is eloquent.
During a landmark year for us all, GAA continued to work with all these groups – consumers, insurers, industry players and auto repairers, as well as various government bodies – to fulfill its mission and reset.  
Such crucial collaboration helps GAA understand the concerns, market developments, needs and expectations of drivers and stakeholders alike.  
Back