An achievement for the Joint Report
October 29, 2020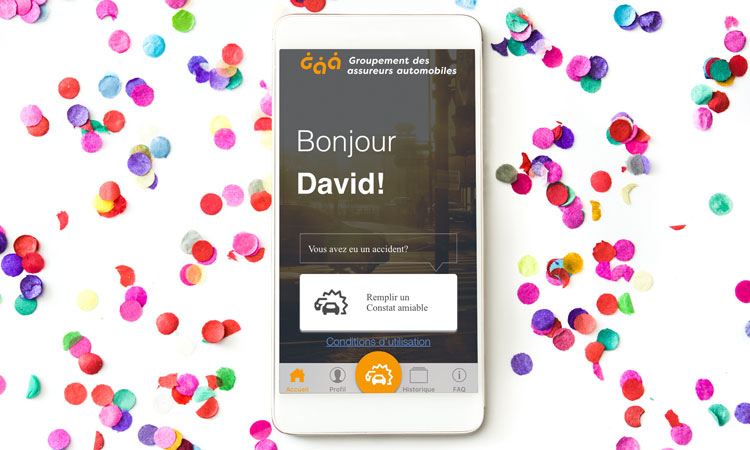 It is with pride that GAA announces that its Joint Report application has reached over 100,000 downloads!
This GAA tool has generated notable interest: launched in early 2017, the application has been downloaded more than 100,000 times through the Google Play Store (Android) and the App Store (iOS).
Rather than having to search for a hard copy, a paper or a pencil when the stress level is already very high, motorists involved in an accident have everything they need at their fingertips. Thanks to the application, an insured has the possibility of transmitting his Joint Report automatically to his insurer.
Almost a year after launch, the number of insurers who subscribed to the app represented 89% of the market share. To this day, it is over 95% of the market share that has adhered to the application. That's impressive!
Let's remind that thanks to the mobile Joint Report, policyholders  have the possibility of transmitting their Joint Report automatically to their insurer. 
To learn more about how the application works and access a variety of questions and answers, visit the Joint Report section on this site.  
Back